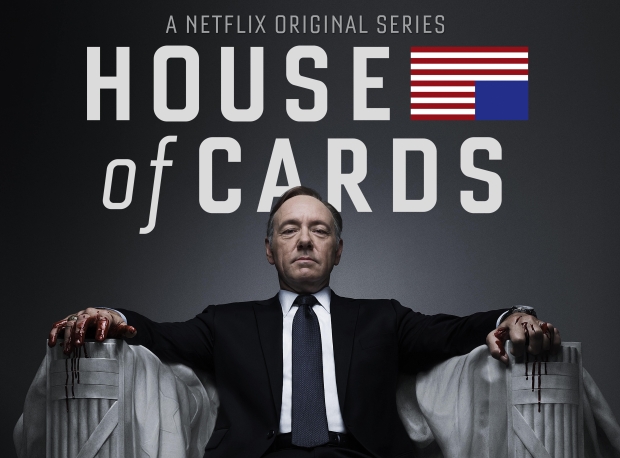 Every so often a show cuts across race, creed, time and space to become a certified cultural phenomenon. House of Cards was actually more than just another hit show, though because it paved the way for streaming services to create content worthy of standing on the same stage with HBO, Showtime and any other traditional television production center.
Netflix streaming is where it all began but there are several different ways tow watch House of Cards online beyond Netflix. Are you looking to stream House of Cards for free? Here are a few different ways to get that going.
Is House of Cards on Hulu or Netflix?
Hulu and Netflix are fairly big rivals so you won't find House of Cards streaming on Hulu anytime soon. If it were to happen, it wouldn't be too surprising as the entire content producing world seems to be cross pollinating these days. Deals are made every day so House of Cards on Hulu doesn't seem too out of the bounds of reality someday. But today is not that day.
Netflix obviously has all seasons of House of Cards available at all times. In the US at least. More on that little international problem later.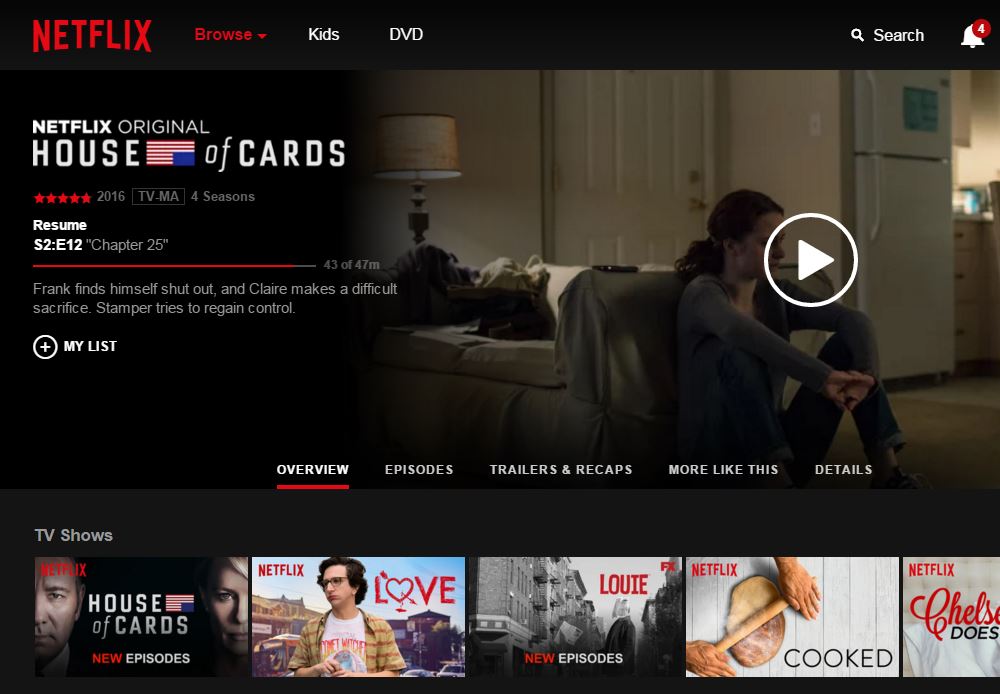 Watch House of Cards Online Outside of the United States
Watching House of Cards online with Netflix is all fine and dandy as long as you're a US House of Cards subscriber. We recently reported on a study that showed House of Cards was only available in about half of Netflix's service regions. But wait, this doesn't make sense! Isn't this a Netflix original?  Yep, but Netflix has sold the rights for international streaming to several different countries, each one different depending on the country.
So where is House of Cards streaming internationally? You'll have to check your particular country to see if you're included in the House of Cards having nation list. Big ones like Russia, Italy, France and Poland are all on the no-go list, for example. Canada and Mexico are good to go.
Download Full Episodes of House of Cards for Streaming
If you'd rather not subscribe to Netflix you can always purchase the entire season online via your favorite digital retailer. Amazon has full seasons of House of Cards for about $30 each or two dollars per episode. We know, the math doesn't add up but if you're building a digital collection this might be your preference. You can also watch these offline so it's nice to be able to do that if you need it.
For this price you might be interested in the Blu-Ray for about the same price. But that's not really streaming House of Cards online for free now is it?
One last note: if you decide to pirate House of Cards or find some sort of illegal live stream Frank Underwood will find you and ruin your life. That's just a fact and can't be escaped. So use one of the above options to get your house of cards fix. You'll thank us later.