How Many People Streamed The Beatles on Spotify So Far
|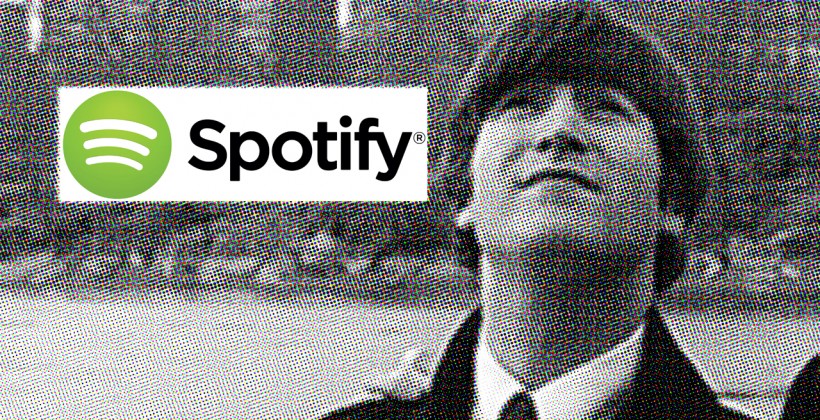 This probably won't come as a huge surprise to anyone, but it turns out The Beatles are a ridiculously popular band. It also makes sense, that after a healthy run on iTunes as their first digital distribution, that the rights would inevitably end up on major music streaming service Spotify.
The move to acquire the rights to The Beatles library has already seen massive interest, with all of the top ten songs on Spotify boasting nearly two million streams each. You can see the full list below, with very few surprises regarding what songs have found themselves at the top of this list: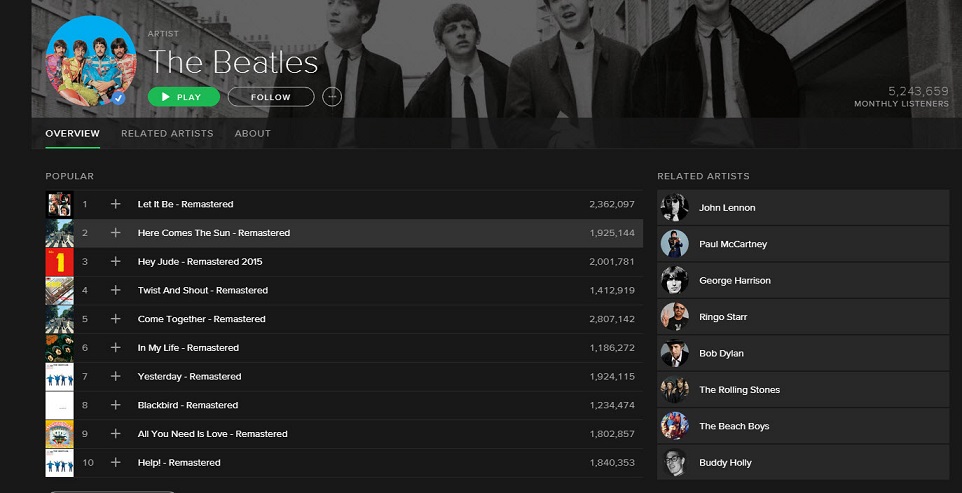 The news made waves last week, as many people believed that the rights to the most popular band of all time would be extremely hard to come by. But Spotify has somehow pulled it off, right alongside their other major acquisition to the rights to stream Led Zeppelin.
So while major artists such as Taylor Swift and Coldplay refuse to play nicely with Spotify, the service has had considerable success with the back catalog of major classic artists. Perhaps this strategy pays off for more subscribers as well as older generations offer a wealth of potential new users to accompany the early adopters.