'Homecoming' Review – Amazon's Best Original Series Yet [NO SPOILERS]
|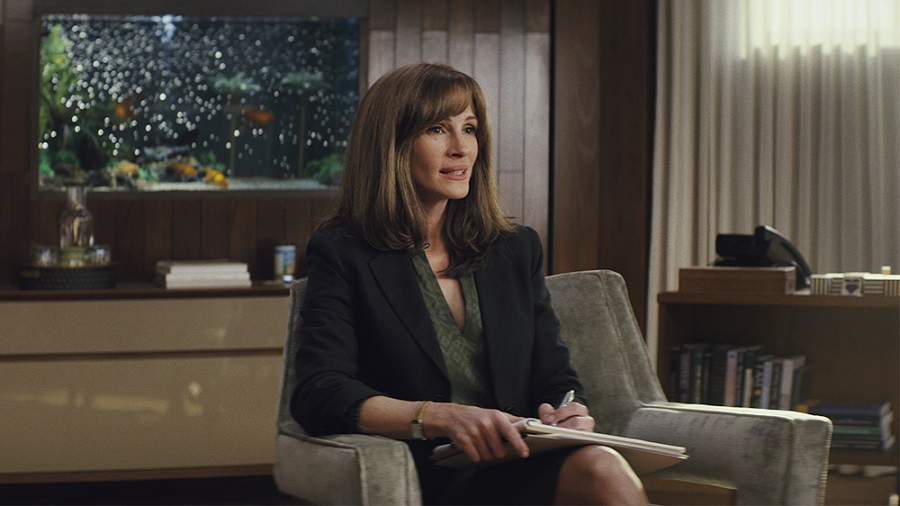 Amazon isn't a stranger to the critical darling in their television catalog. Several Emmy Award wins for their shows 'The Marvelous Mrs. Maisel" and 'Transparent" have shown the muscle Amazon's television studio can put behind a project.
Other favorites include the first season of 'Sneaky Pete,' and 'The Man in the High Castle,' with a growing list of entertainment selections on their growing streaming originals library.
This month, Amazon released 'Homecoming,' a dark thriller starring Julia Roberts about a strange psychological treatment facility for soldiers who have recently returned home from war.
Things seem fairly normal at the start of the series, a young soldier meets with a counselor to discuss his return from battle, and his plan to integrate back into normal life. But the show feels intentionally off, there's a darkness humming behind the smiles and pleasant conversation.
As episodes progress, the eeriness of the setting grows, with more mysteries. Strange treatment, new medical tests, violent outbursts. The show jumps forward to an investigation into the events that took place at the 'Homecoming' facility, with a quiet DOJ employee who has a hunch he can't help but research further.
The show comes from the mind of Sam Esmail, the creator of USA's hit 'Mr. Robot,' and the similarities are abundant. However, don't expect a clone of the series, instead imagine if Esmail took all the best parts of Robot, and put them into a more accessible setting. For fans of 'Mr. Robot,' you're going to love it. To people who haven't watched it, it might take a little getting used to the style, but this series definitely feels capable of reaching a broader audience, putting more spotlight on Esmail's work.
With that in mind, and while we normally don't pay too much mind to the cinematic details, one of the stars of 'Homecoming' is the filming, lots of creative camera work and shots that build plenty of atmosphere without overwhelming the viewer.
'Homecoming' is a can't miss from Amazon, and has quickly shot to the top of the list of our favorite original shows in 2018.