Here's the List of New Netflix Originals Coming in 2016
|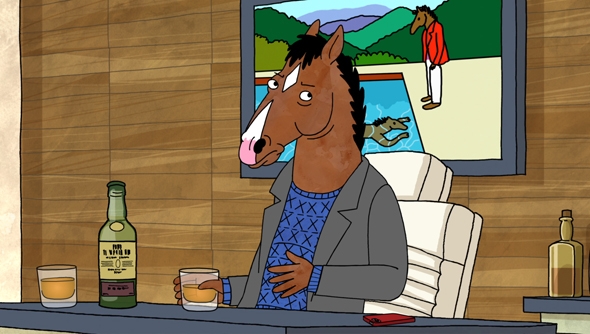 Netflix is going to have an interesting 2016. We fully expect the lists of new content, specifically that owned by third parties, to continue to shrink each month. Content owners are getting stingier and stingier as they all hope to create their own streaming distribution channels.
But Netflix thinks it has the answer: Its own original shows. As the list continues to grow, 2016 will be huge for them competing on homegrown content. With plans to nearly double the number of original titles released in one year, Netflix is on pace to give network television show orders a run for their money.
The plan? To keep Netflix subscribers happy enough to remain subscribers as well as create enough "must watch" television to encourage new subscribers, and not just in the US, but around the world.
Get the full list of the announced original titles for 2016 below (we're still waiting on some official word on shows like Orange is the New Black, which were strangely missing from Netflix's list, despite a new season being announced). We also wouldn't be surprised at all to see at least another dozen or so titles join the later half of this list in late 2016 as Netflix begins pushing harder in the early half of the year:
Jan 15
Degrassi: Next Class (All territories except Canada, Australia, and France)
Kids
Global Original
Jan 23
Chelsea Does

— Available in Ultra HD 4K

Docu-Series
Global Original
Jan 29
Ever After High: Dragon Games
Kids
Global Original
Feb 16
Better Call Saul (All non-US territories) (Episodes Weekly)

— Available in Ultra HD 4K

Series
First Run Non-US
Feb 26
Crouching Tiger, Hidden Dragon: Sword Of Destiny

— Available in Ultra HD 4K

Film
Global Original
March 4th
House of Cards Season Four

— Available in Ultra HD 4K

Series
Global Original
March
Pee Wee's Big Holiday

— Available in Ultra HD 4K

Film
Global Original
2016
Between – Season 2
Series
Global Original
2016
BoJack Horseman – Season 3
Series
Global Original
2016
Bottersnikes & Grumbles (All territories except UK and Australia)
Kids
Global Original
2016
Chelsea Handler Talk Show
—
Global Original
2016
The Crown

— Available in Ultra HD 4K

Series
Global Original
2016
Danger Mouse (All territories except Germany, France, UK and Ireland)
Kids
Global Original
2016
Edgar Rice Burroughs™ Tarzan and Jane™
Kids
Global Original
2016
Flaked

— Available in Ultra HD 4K

Series
Global Original
2016
Fuller House

— Available in Ultra HD 4K

Series
Global Original
2016
The Get Down

— Available in Ultra HD 4K

Series
Global Original
2016
Grace and Frankie: Season 2

— Available in Ultra HD 4K

Series
Global Original
2016
Jadotville

— Available in Ultra HD 4K

Film
Global Original
2016
Justin Time: The New Adventures
Kids
Global Original
2016
Kazoops! (Global minus UK and Australia)
Anime Series
Global Original
2016
KONG – KING OF THE APES
Kids
Global Original
2016
Kulipari: An Army of Frogs
Kids
Global Original
2016
Love

— Available in Ultra HD 4K

Series
Global Original
2016
The Magic School Bus
Kids
Global Original
2016
Marvel's Daredevil: Season 2

— Available in Ultra HD 4K

Series
Global Original
2016
Marvel's Luke Cage

— Available in Ultra HD 4K

Series
Global Original
2016
Marco Polo – Season 2

— Available in Ultra HD 4K

Series
Global Original
2016
Mascots

— Available in Ultra HD 4K

Film
Global Original
2016
Marseille

— Available in Ultra HD 4K

Series
Global Original
2016
The OA

— Available in Ultra HD 4K

Series
Global Original
2016
Peaky Blinders – Season 3 (US only)
Series
Global Original
2016
Popples (All territories except France)
Kids
Global Original
2016
The Ranch

— Available in Ultra HD 4K

Series
Global Original
2016
Some Assembly Required (All territories except Canada)
Kids
Global Original
2016
Special Correspondents

— Available in Ultra HD 4K

Film
Global Original
2016
Stranger Things

— Available in Ultra HD 4K

Series
Global Original
2016
Trailer Park Boys – Season 10
Series
Global Original
2016
War Machine

— Available in Ultra HD 4K

Film
Global Original
2016
Winx Club WOW: World of Winx
Kids
Global Original
2016
Word Party
Kids
Global Original