Here's How to Stream the FedEx Cup Playoffs Tour Championship Online Free
|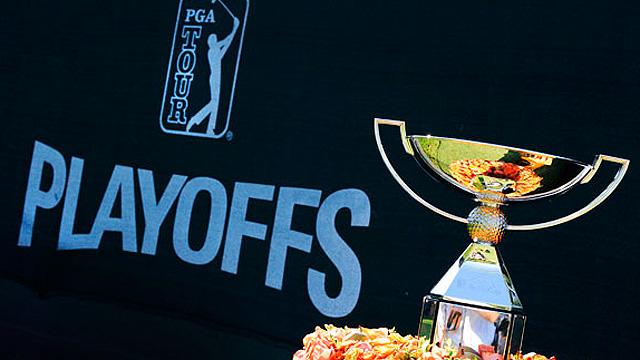 It's finally here – the summer is coming to a close, so that means the FedEx Cup Playoffs Tour Championship are now here. So if you're looking to stream one more grand golf tournament online, here's how you can do just that. Running from September 21st-24th, this final round will bring 30 of the best golfers into the fold, with no cuts. So who ends up with the title of the 2017 champion? That's still anyone's guess.
First, a quick recap though. Spieth and Thomas look like absolute monsters this season, and of course Marc Leishman and Dustin Johnson have done well for themselves as well. It's fun to see Rickie Fowler in the mix and there are plenty of people pulling for Hideki Matsuyama.
Watch the Tournament Championship live online with DirecTV NOW
Great news, golf fans, DirecTV NOW offers both a live stream of the GOLF channel as well as NBC, meaning you can get full access to all four days of the tournament with one streaming service. The best news? Right now they have a special offer, giving you seven days free access. Check out this great deal here.
Try DIRECTV NOW Free for 7 Days
Stream Tournament Championship matches without cable using Sling TV
Similar to DirecTV NOW, Sling TV offers access to the Golf Channel as well as NBC (check your local listings) for about $20 a month + an upgraded sports package (about five bucks a month). They also offer a seven day free trial of their service so you can get access to every stroke without signing up for a cable package. There's no contracts, so there's absolutely no risk to try this one out.
Have cable and just want access to the tournament on your computer?
If you have a traditional cable package with access to the GOLF channel, you can get full access to the playoffs by logging into their online portal with your cable account. They also have a mobile app that you can use to watch the tournament on your phone or tablet as well.
Will the Tour Championship be on Hulu, Netflix or Amazon?
While Hulu is now offering live streaming, you won't be able to watch it "on-demand." And services like Netflix and Amazon do not currently backlog live sporting events, so you won't find the tournament on any of these services, unfortunately. One day perhaps they'll offer live streaming of golf, but for now, check out the above options.
Below you'll find the current standings before the tournament starts this weekend. Who are you rooting for? Let us know in the comments below.
Standings through: BMW Champ

+/-
Events
Points
Wins
1

Jordan Spieth

–
22
5,421
3
2

Justin Thomas

–
24
5,081
4
3

Dustin Johnson

–
19
4,730
4
4

Marc Leishman

+3
24
4,084
2
5

Jon Rahm

–
22
3,314
1

6

Rickie Fowler

–

20

3,197

1

7

Hideki Matsuyama

-3

21

3,058

2

8

Justin Rose

+9

17

2,514

0

9

Brooks Koepka

–

23

2,170

1

10

Paul Casey

-2

23

2,145

0