Here are the New TV Shows and Movies on Amazon Prime Video September 2016
|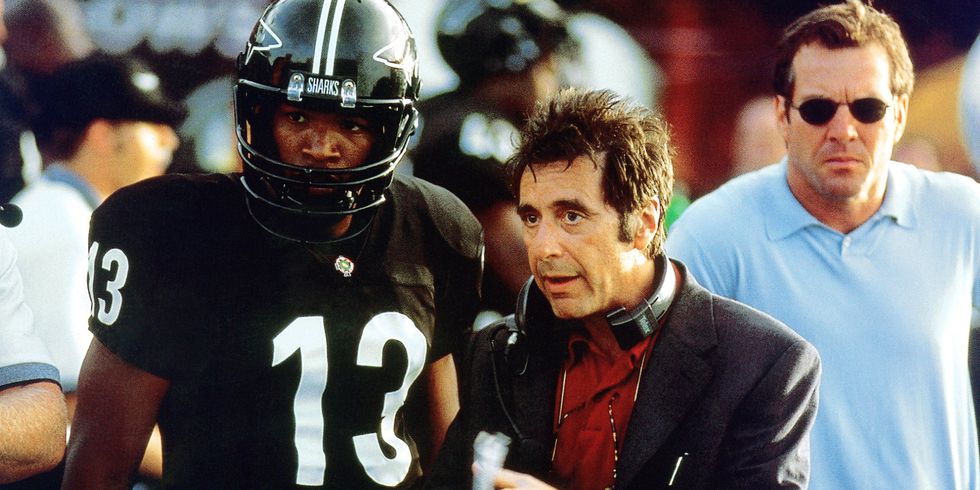 September is nearly here, and Amazon is dropping a big list of original titles on top of some new movies and TV shows streaming instantly. Get the scoop on the originals below as well as the full list of movies and shows below those.
Weiner-Dog: Amazon Original Movie by Todd Solondz about a dachshund that passes from oddball owner to oddball owner, whose radically dysfunctional lives are all impacted by the pooch. (9/1/16)
Crisis in Six Scenes: Amazon Original Series and Woody Allen's first-ever TV series, takes place in the 1960's during turbulent times in the United States when a middle class suburban family is visited by a guest who turns their household completely upside down. (9/30/16)
Transparent S3: Amazon Original Series, multi-Golden Globe and multi-Emmy award-winning comedy that explores family, identity, sex, and love. (9/23/16)
Fleabag: Amazon Original Series, which is a six-part comedy adapted by Award-winning playwright, Phoebe Waller-Bridge, who both writes and stars in the series, as a young woman trying to cope with life in London whilst coming to terms with a recent tragedy. (9/16/16)
One Mississippi: Amazon Original Series and semi-autobiographical dark comedy that follows Tig Notaro as she returns to her hometown after the sudden death of her mother. (9/9/16)
The Stinky & Dirty Show: Amazon Original kid's series based on the "I Stink!" book series by Kate and Jim McMullan, following the adventures and mishaps faced by best friends and unlikely heroes. (9/2/16)
Creative Galaxy S2: Amazon Original kid's series that follows the adventures of Arty and his sidekick Epiphany, as they search the galaxy to solve creative problems with art! (9/16/16)
Here's What's New on September 2016
1984 (1984)
2001 Maniacs
Any Given Sunday (1999)
Apollo 13 (1995)
Austin Powers: The Spy Who Shagged Me
Autopsy (2008)
Borderland (2007)
Breakheart Pass
The Broken
Bronson
Buried (2010)
Butterfly Effect 3: Revelations
Caddyshack
Crazy Eights
Dark Ride
The Deaths of Ian Stone
The Devil Inside (2012)
Dying Breed
Eight Men Out
Fido
Food, Inc.
Four Feathers (2002)
From Within
Full Metal Jacket
Fun Size
Futureworld
Good Will Hunting
Hair (1979)
Heaven's Gate (1980)
Imagine That
Interview with A Vampire (1994)
Jeff Who Lives At Home
Lake Dad
Man On Wire
The Mechanic (2011)
Mr. Majesty
Mulberry Street
Nightmare Man (2006)
Offspring (2009)
Out Of Time (2003)
Pusher I
Pusher II: With Blood On My Hands
Pusher III: I'm The Angel Of Death
Reincarnation
Roman Holiday
Saved!
Scary Movie 2
The Secret Of N.I.M.H.
The Spiderwick Chronicles
The Thaw
Theater Of Blood
To The Wonder
Unearthed (2007)
United States Of Leland
Wiener-Dog
Young Adult
September 2
Scouts Guide To The Zombie Apocalypse
The Stinky & Dirty Show (Season 1)
September 3
Paranormal Activity: The Ghost Dimension
September 5
Doctor Who (Season 9)
September 9
Basic Instinct 2: Risk Addiction
BrainDead (Season 1)
One Mississippi (Season 1)
September 10
Knock Knock (2015)
September 12
Bigger, Stronger, Faster
Cocaine Cowboys (2006)
Drillbit Taylor
September 15
Black Death
Ghosthunters On Icy Trails
September 16
Stop-Loss
Schitt's Creek (Season 2)
Fleabag (Season 1)
Creative Galaxy (Season 2)
September 17
Captive (2015)
The Witch (2015)
September 18
American Gothic (Season 1)
September 19
Freakonomics
Jiro Dreams Of Sushi
Ondine
Shadow Dancer (2012)
September 20
Serena (2016)
September 23
Sicario (2015)
Transparent (Season 3)
September 24
Heist
September 26
180 South
Conan O'Brien Can't Stop
District 13 – Ultimatum (English Subtitled)
District B13 (English Subtitled)
September 27
No Place On Earth
September 28
Francofonia
September 30
Crisis In Six Scenes (Season 1)