Grace and Frankie Renewed for a Second Season on Netflix
|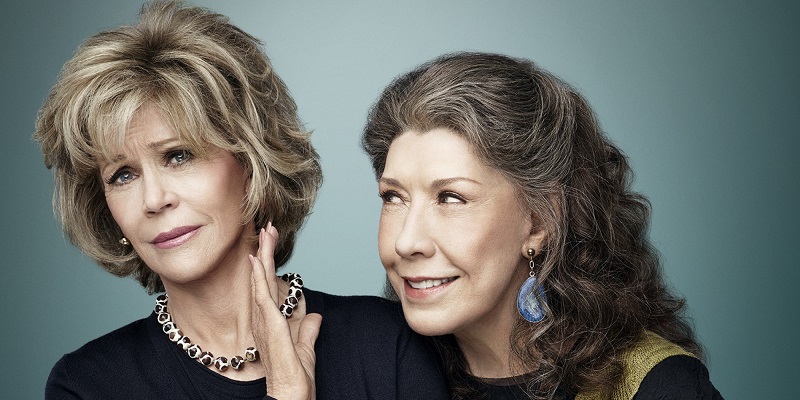 If you're ever looking for a good sign about the performance of a show on Netflix, look no further than how quickly an original series is renewed after its newest season premieres.
In the case of Grace and Frankie, one of Netflix's most recent original series releases, it only took about three weeks from the series premiering to Netflix announcing today that they're renewing the series for a second season.
In other words, it's performing very, very well.
Your next vision quest is about to begin. Season 2 is on its way. #GraceandFrankiepic.twitter.com/0QMwfcRb94

— GraceandFrankie (@GraceandFrankie) May 27, 2015
For those less familiar, Grace and Frankie follows the relationship of two women who, at one point were enemies, but find themselves entangled as their respective husbands come out and reveal that they're in love with one another. You can imagine the complications this causes across their various social circles.
While the show might be targeting a specific demographic, most commentary has been relatively positive in that the show is accessible across a wide variety of audiences. Critics weren't necessarily crazy about the show, with modest reviews putting Grace and Frankie in the mid 50s.
Marta Kauffman, the show's creator was excited about the opportunity.
"Let me say, it's so awesome to do a show on Netflix," said Kauffman. "Because two and a half weeks after we launched, Miley Cyrus does a tweet about your show, and they call and say, 'We'd like to do a season two.' So yes, there is a season two. We have Ted and Miley to thank."
Watch the Grace and Frankie trailer below: