Find Out What College and NFL Games Are Streaming Online With Sling's Gamefinder
|
With the NFL preseason almost over and the college season kicking off, it's time to get your ducks in a row in order to stream all your favorite NFL teams online before kickoff in September.
Sling TV has just announced a fun new tool to help you see upfront whether or not. Gamefinder gives you a search function to find your favorite teams as well as a scrolling schedule that offers a detailed look into what Sling streaming packages you need to stream your favorite team online.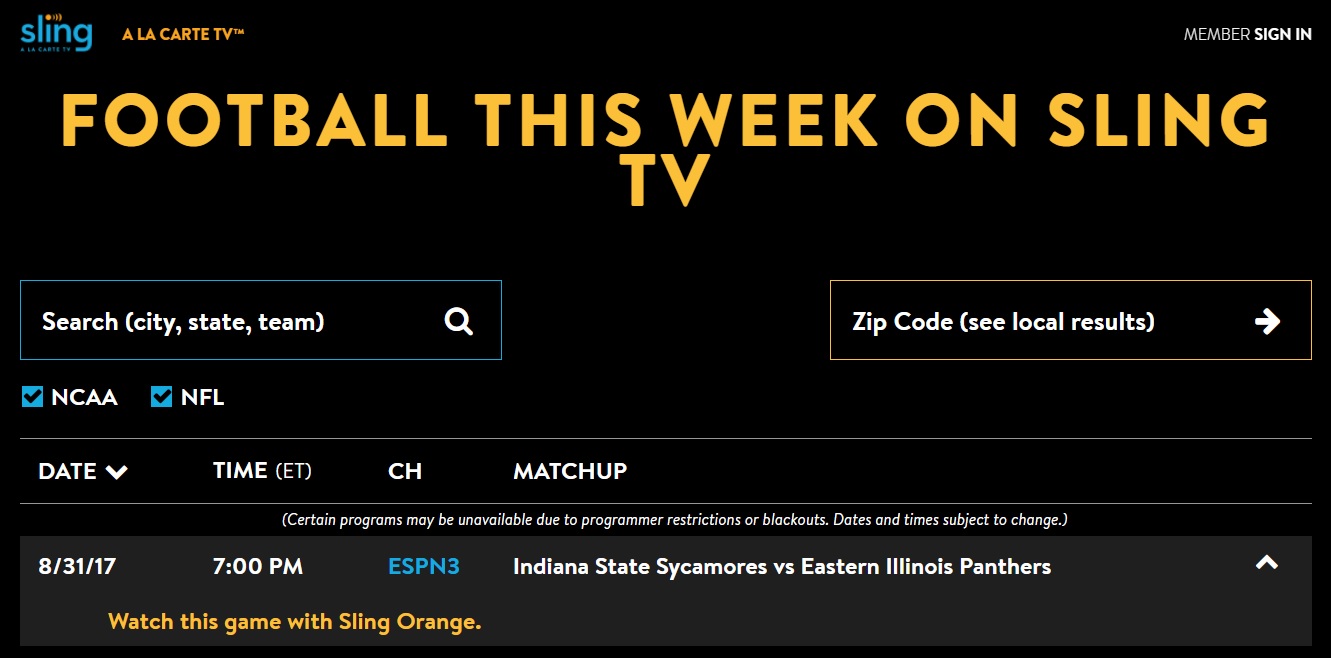 This is a great way to see if your favorite NFL or college football team is streaming online through Sling's packages.
For those less familiar with Sling TV, it is a streaming service that offers live access to dozens of channels online without a cable package. It released in 2015, and saw massive growth during the NFL season when they were one of the first services to offer RedZone streams.
Live sports streams are one of the biggest demands of the modern cord cutter, as most people say the only thing still keeping them tied to their traditional cable package is sports. With more and more competition cropping up in the form of streaming services, it leads us to believe that traditional cable sports will dwindle over the next few years.