EXCLUSIVE: Donald Trump Set to Stream Presidential Candidacy as Netflix Original
|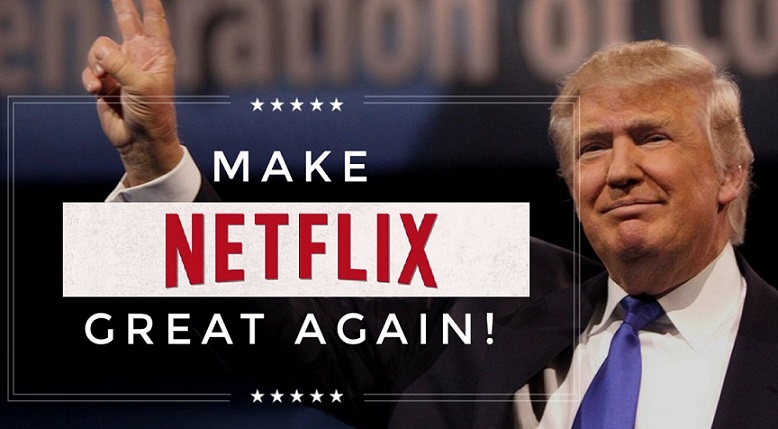 Update 4/2/2016 – Please note the published date on this article – Happy April Fools, everyone 
EXCLUSIVE: Exstreamist has learned that Presidential candidate Donald Trump just reached an agreement with Netflix to create a documentary series profiling his rise to the top of the polls.
The exclusive miniseries will start filming at the Republican National Convention this July and follow Trump through to the general election in November, with a 12-part documentary set to release during key months of the campaign. The focus of the documentary will be on the daily operations of what has become 2016's hottest story line, following Trump alongside campaign events, debate prep, and even time spent with family while on the world's biggest stage.
There were rumors circulating earlier that Trump was looking to partner with a major network for exclusive coverage of his campaign, but Netflix ended up offering the most creative freedom, thus resulting in this final choice.
"We loosely joked about the idea when Trump first announced his candidacy," said Ted Sarandos, Netflix's Chief Content Officer, "so when we got in touch with Trump's campaign strategist and they loved the idea, we knew this was something we had to do."
Netflix is on the hunt for the best original content, and nobody thinks they're better suited for their own show more than Mr. Trump.
When asked about the series, Trump replied "It's going to be great, we've got some very smart people working on it, people with great brains, including me. Look it up."
Asked why he chose Netflix, Trump had heard about how Netflix no longer streamed 'King of the Hill' and something had to be done about Making Netflix Great Again. "I learned that Netflix had lost the rights to stream King of the Hill, and knew something had to be done to bring the service back to its glory days. I was getting very disappointed with the shrinking selection. Nobody but me can do this. Sad!"
Democratic candidate Bernie Sanders argued at a town hall that America should all pledge to avoid the series. "We should all make sure we do not watch this show. It's trash, just like when someone leaves crumbs in the stick of butter in the fridge. It's time people stop using crumby knives to slice the butter. What's so hard about that? As President, I will ban Trump from having an original series on Netflix, and I'll make sure he can't get access to Netflix himself. I'll also make sure it's illegal to leave crumbs in butter."
A Twitter feud quickly erupted between Senator Ted Cruz and Trump about the documentary announcement: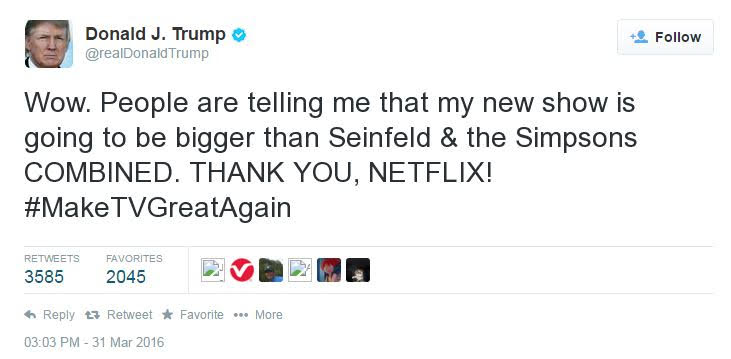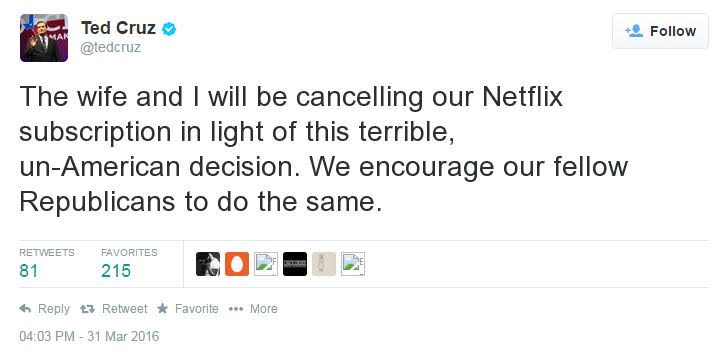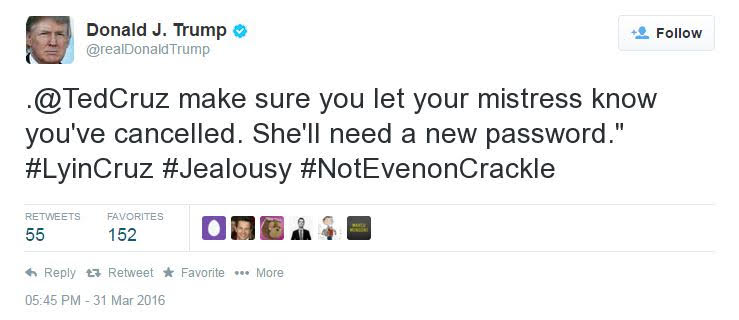 Hillary Clinton, in an attempt to appeal to younger audiences who love streaming TV online, mentioned that she was ready to "Netflix and chill."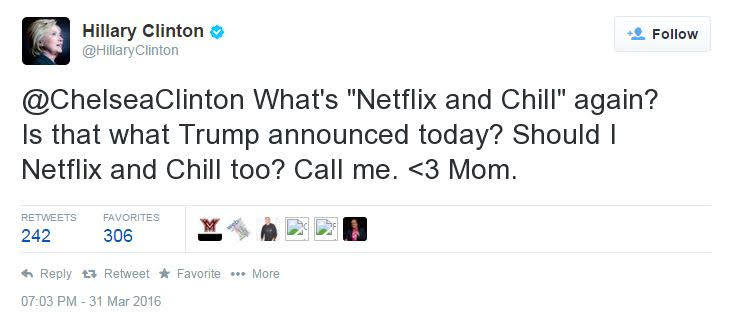 No word yet on a release date, but seeing as it's early April, we're guessing we'll get some more announcements by the end of the month as to when the series will release on Netflix.