ESPN Coming as a Standalone App, but Still a Few Years Out
|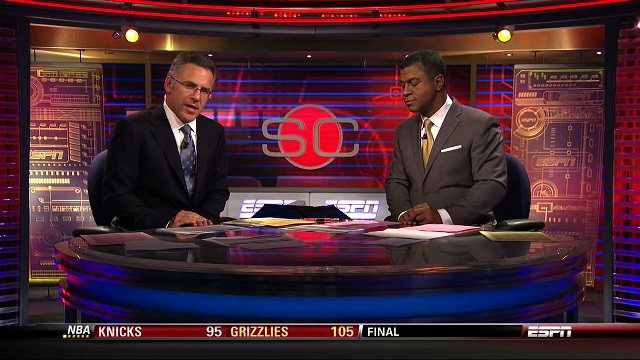 Live sports, the final frontier for any cord cutter.
And while a simple HD antenna and enough reception to bring in the major networks do provide some live sports broadcasts, there are a lot of folks out there who feel ESPN is one of the only reasons they still won't cut ties with their cable packages.
Disney CEO Bob Iger announced on CNBC today that they have plans to offer ESPN as a standalone service here in the future, but that it won't be anytime soon (and we're likely talking not for at least five years). But he is aware that in order to compete, the sports network is going to eventually have to play ball.
"Technology is the most disruptive force that so-called traditional media … is facing, but we decided to view technology as a friend, not a foe."
For those following along, ESPN is currently available on Dish's standalone streaming service Sling TV, but it has had a few hiccups in its infancy, especially with massive influxes of viewership during live sports. In other words, maybe the technology just isn't quite developed enough to allow for such things as live streaming Monday Night Football.
But regardless, this isn't terribly surprising news, as the faint chants for live sports being available through standalone streaming apps have been getting louder and louder the past few years, and while ESPN is certainly in a great place to make the jump, we wouldn't be surprised to see some young upstarts bring potential threats to the mainstay sports channels. Imagine for a second if a publisher like SBNation start to roll out more and more broadcasts and "talking head" style interviews. The digital audience could quickly develop as their reputation grows.
This is the biggest threat to ESPN as it stands right now, as younger eyeballs remain purely digital, other brands have a head start over traditional distribution.
It's no easy task for ESPN to make such a structural change as the contracts, financials and distribution are all extremely complicated, but the sooner they can get around to it, the less competitive the landscape will be when they arrive.