Difficult People Season Three Confirmed, Hulu Continues the Comedy Series
|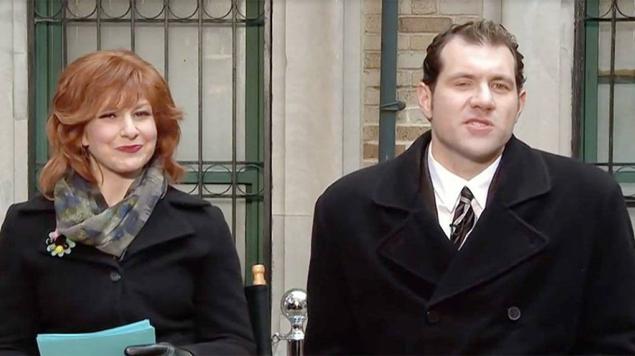 One of Hulu's best original shows, 'Difficult People,' has been renewed for a third season. The comedy show featuring Julie Klausner and Billy Eichner has been a darling of both fans and critics alike, with the crass nature of the dialogue and hilarious relationships being the stars of the show.
The series has been given a third season by Hulu. For those less familiar, 'Difficult People is crass, cringe-inducing, offensive, and pretty darn funny.
#DifficultPeople Season 3 is happening and suddenly the world is bright again. pic.twitter.com/WyYzBtFsyL

— Difficult People (@DifficultOnHulu) October 17, 2016
'Difficult People' focuses on the friendship of the show's two stars, and their resentment for the entire rest of humanity. Just when you think they might have some saving graces, they are, for the most part, just terrible human beings in that Seinfeld way of being entirely too confident that the world revolved around them.
Their role in New York as two struggling comedians gives them plenty to despise, but while most folks might keep these types of thoughts to themselves, Julie and Billy do no such thing.
You can watch the first two seasons on Hulu now, with the third season likely coming Summer 2017, based on previous release schedules.
'Difficult People' remains one of the highest rated Hulu originals.