'Deadbeat' Smokes His Last Joint – Hulu Cancels Stoner Comedy Original Series
|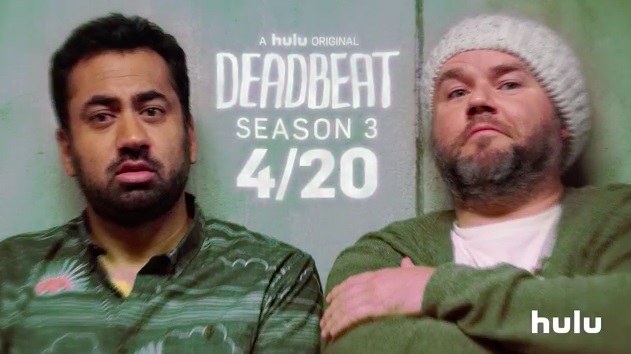 After a few strong first seasons, Hulu has cancelled one of their first original shows 'Deadbeat' after releasing the third season this spring.
The show followed a stoner/medium who helped ghosts with their ailing issues before allowing their spirits to finally rest. There was also a large component of marijuana humor mixed with a rotating casts of comedians to keep things humorous throughout the show's run.
'Deadbeat' star Tyler Labine confirmed the news on Twitter:
Unfortunately it seems that #DeadbeatOnHulu is going into its light. I'm super bummed and I will miss Pac dearly:( https://t.co/2XIS9Nnbdf

— Tyler Labine (@TyLabine) June 3, 2016
While this is of course terrible news for fans of the show, there is a silver lining in that Hulu owns the streaming rights to the show and it doesn't necessarily make sense to pull the show from the library anytime soon. So Hulu subscribers should have access to the show's first three seasons for at least the foreseeable future.
Hulu has been trying to find a groove for original television, first starting out focused on more independent and niche shows, but recently hunting for that blockbuster hit, or as CEO Mike Hopkins likes to put it, that 'House of Cards' moment.
The service has also discussed launching a live streaming option to give subscribers the ability to stream both their favorite shows as well as live sports. This type of offering will likely help the service compete with up-and-coming Sling TV, and give it a competitive advantage over Netflix.