Daredevil renewed for a second season
|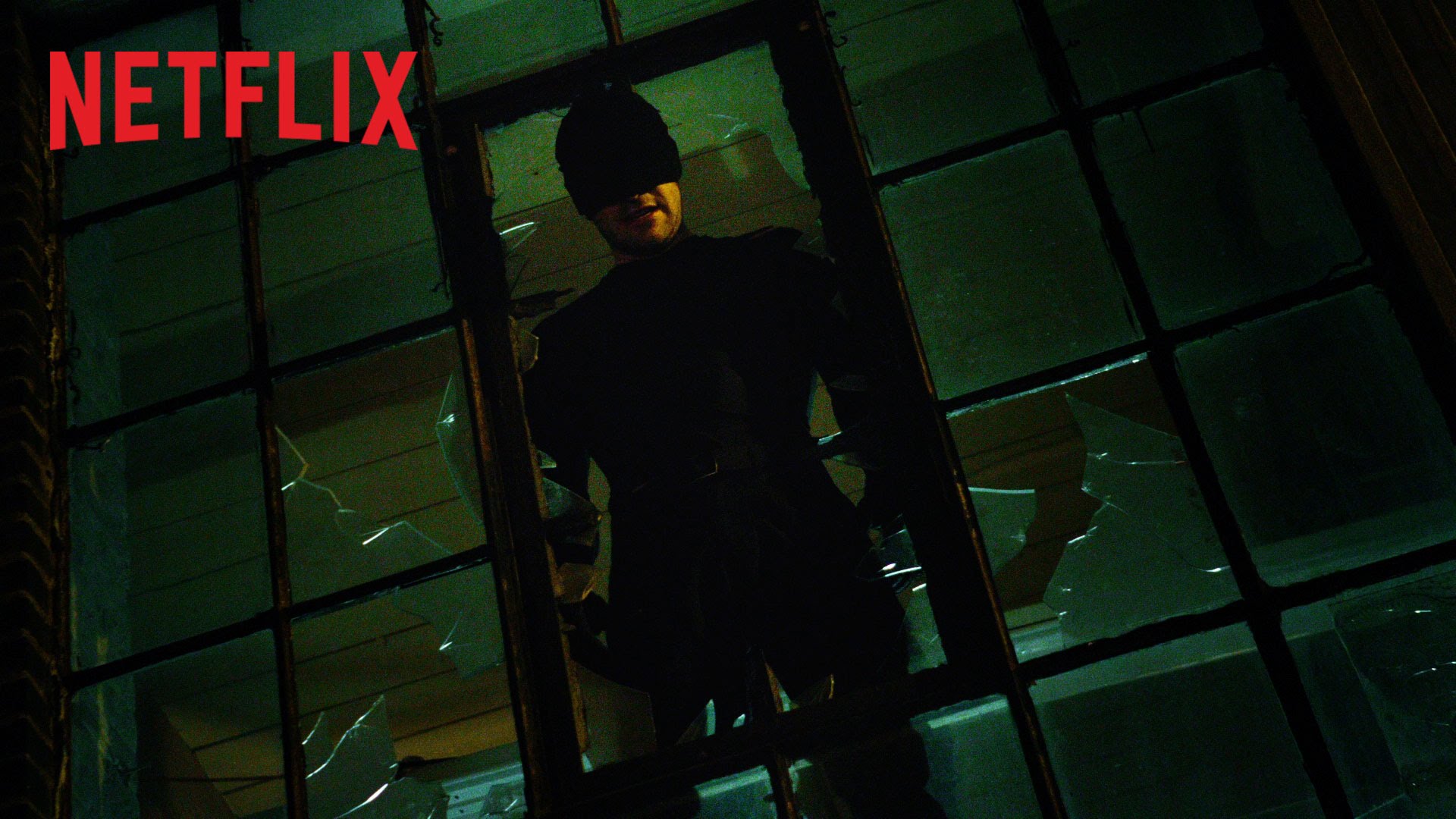 In news that will surprise absolutely no one who has watched the first season, Netflix has ordered a second season of recent smash hit original 'Daredevil.'
The Marvel hero series has absolutely blown past even its high expectations in recent weeks since its release, impressing both the casual action fan to the die-hard comic geeks.
Marvel is reporting the second season will release exclusively on Netflix in 2016 (no specific date set yet, but it's safe to assume sometime in spring). The show is seeing a bit of a shakeup among its producers, as Steven DeKnight reportedly has previous commitments meaning he wont' be returning, albeit he sounds confident the remaining team will handle the job just fine:
"While previous commitments unfortunately prevent me from continuing on with Daredevil into its second season," DeKnight explains, "I could not be happier that Doug Petrie and Marco Ramirez are carrying the torch. They were invaluable collaborators during our first season, and I for one can't wait to see what they do with the show moving forward."
The show has caused a massive spike in interest among Daredevil fans, as you can see from the Google Trends data below: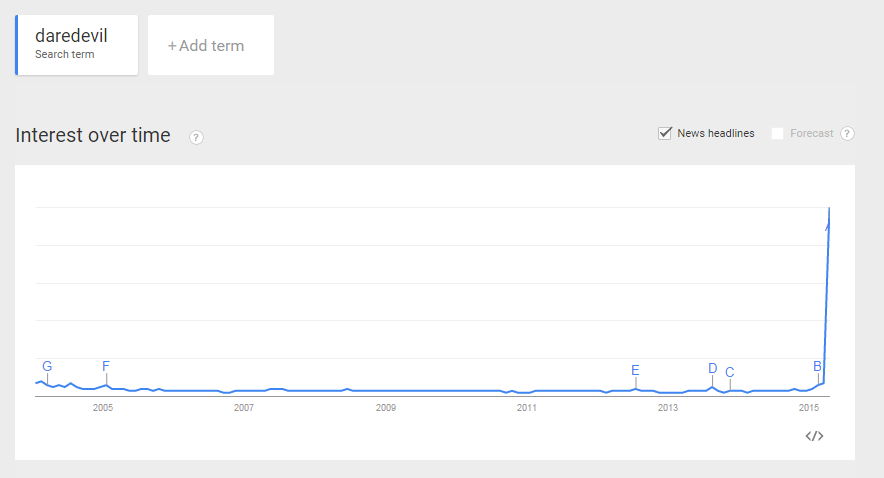 Daredevil has certainly been a critical darling as well, drawing in massive praise across the board. So while this news isn't surprising that Netflix would certainly renew the series, it's still a great bit of news to have it official so soon after the second season.