Crackle Releases Season Eight Trailer for Seinfeld's 'Comedians in Cars Getting Coffee'
|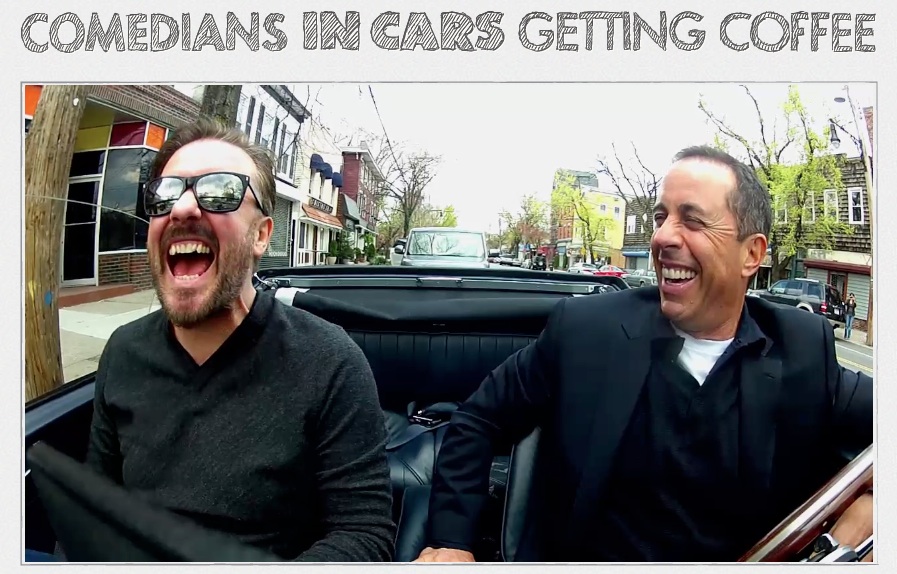 Jerry Seinfeld, one of the biggest names in comedy of… well probably the last 100 years, created a brilliant little talk show several years ago where he drives around with other famous and up and coming comedians and simply grabs coffee. He sometimes interviews the President as well.
The conversations aren't all hilarious and focused on comedy, but for the most part, the car rides are a barrel of laughs. Seinfeld said the idea came to him years ago when he noticed everyone staring at their phones everywhere he went and thought, "I should make a show that would do well on those devices." The short, digestible web series has proven to be quite a hit as well.
Season six of 'Comedians in Cars Getting Coffee' premieres on Crackle this June 16th, with a handful of new names joining him on his casual adventures.
Crackle sent out this announcement:
Guests set to appear this season on the Emmy®-nominated series include (not in air-order): comedienne Margaret Cho, SNL creator Lorne Michaels, stand-up comic Jim Gaffigan, "Last Week Tonight" host John Oliver, actor JB Smoove and writer/producer of some of today's biggest hit films, Judd Apatow.
Definitely excited for a lot of these folks, perhaps at the top of that list is 'Last Week Tonight' host John Oliver.
You can currently stream the earlier seasons of 'Comedians in Cars Getting Coffee' on Crackle or on the show's website directly.
Watch the season six trailer below: