Crackle Original 'The Art of More' Renewed for Second Season, Shares Viewership Numbers
|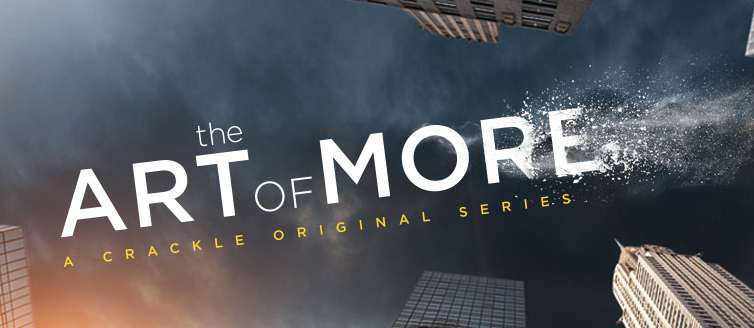 Crackle's free streaming service has often been an overlooked service.
In 2015, the company hoped to change that, with several major original series releases, including 'SuperMansion' and 'The Art of More' which, according to Crackle's latest numbers, have been quite successful in drawing in new audiences.
Crackle is reporting that the series has been viewed over two million times, with over half the audience being new viewership, a major win for the Sony-owned digital streaming service.
Crackle general manager Eric Berger is happy with the early success as well, "As our most ambitious series to date, 'The Art of More' is a brand-defining drama that speaks to Crackle's mission to be a home to must-see original content. The successful performance of the series in such a short amount of time is a testament to the incredible team  behind it who will take our audience deeper into a world where there is still much more story to tell."
'The Art of More' has been renewed for a second season, offering a very positive sign that Crackle is, in fact, extremely happy with the show's performance.
For those less familiar, the reviews for the series have been moderately positive, most stating that the premise is solid, with occasional missteps. The show follows the seedy underbelly of the world of art auctions, with all the drama and crime associated with big money transactions.
You can stream 'The Art of More' live now on Crackle's website.