Crackle Orders Original Series 'Snatch' Based on Guy Ritchie Movie of the Same Name
|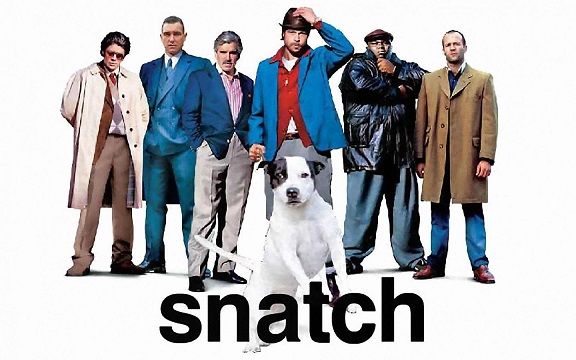 Do ya like dags? Well I hope you like caravans more…
Crackle announced this week that they have ordered a new original series 'Snatch' based on the world in which the infamous movie by Guy Ritchie is based.
From their announcement:
New 10-episode, one-hour drama series based on the world of the wildly popular Guy Ritchie movie, SNATCH. Much like the television series, 'Fargo,' Crackle will carry the spirit of the setting in the original feature film, while creating a new world born from the original movie. Informed by a real life gold bullion heist in London, the show centers on a group of twenty-something, up and coming hustlers who stumble upon a truck load of stolen gold bullion and are suddenly thrust into the high-stakes world of organized crime. The boys must quickly learn to navigate the treacherous waters of London's underworld as rogue cops, gypsy fighters, international mobsters and local villains descend.
For those who haven't seen the movie, it's an absolute must watch for fans of action. The shoot-em up style and directing made this a classic with a star-studded cast. From Brad Pitt with his ridiculous accent, Jason Statham and his trusty sidekick, Benicio Del Toro, Vinnie Jones and more, the ensemble all offers memorable performances.
While it doesn't sound like the same big names will be making any appearances (at least that Crackle is promoting yet), we're certainly still curious to see if this show can hold a candle to the original film.
No word yet on a release date, but we'll keep you posted as we get more information.