Cord Cutting Tax? Chicago Applying 9% 'Netflix Tax'
|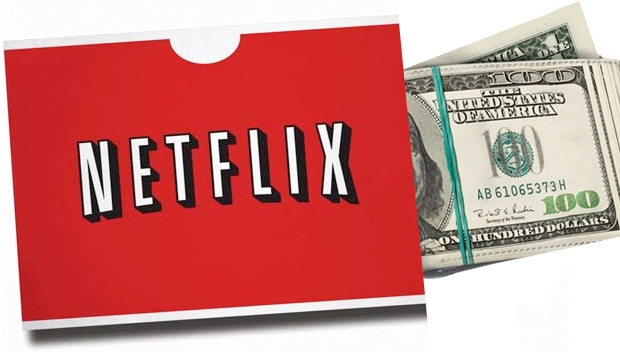 Chicago residents might find another line item on their monthly streaming service bill come September 1st.
The Chicago Tribute is reporting that the city of Chicago is going to apply a 9% city amusement tax and city personal property lease transaction tax on streaming subscribers. The article reports that this tax will affect the total bill of subscribers to services such as Spotify, Netflix and other massive bandwidth-intensive entertainment services.
Mayoral spokesperson Elizabeth Langsdorf explained that this tax is not an expansion, but rather a proper application of tax laws that have been missing from these services.
"In an environment in which technologies and emerging industries evolve quickly, the City periodically issues rulings that clarify the application of existing laws to these technologies and industries. These two rulings are consistent with the City's current tax laws and are not an expansion of the laws.
These ensure that city taxation is uniformly and fairly applied and that businesses are given clear guidance on the applicability of the City's tax laws to their operations, and they clarify that the amusement tax and personal property lease tax apply to digital services."
A similar tax is currently applied to sporting events and in-person entertainment such as concerts.
Netflix is confirming that this tax will be passed onto the consumer in Chicago, so subscribers there should expect to see a small increase in their subscription costs by September 1st. We're guessing most consumers won't notice the small increase, but it certainly caught our attention as an interesting precedent being set by the city.
This is not a new tax strategy for Chicago Mayor Rahm Emanuel, who has been looking to increase city revenue by spreading tax increases across a variety of services throughout the city. This newest application appears to fall under that same plan.
Some Netflix subscribers have commented that, while this increase likely won't lead to cancellations, they feel Netflix could raise awareness of this tax application by alerting users of the change directly on their Netflix homepages. It seems like a sound strategy to get in front of this before users turn their anger on Netflix itself for what might be perceived as an in-house price increase.
We will be watching closely for more cities to follow Chicago's lead on this one.