Community Season Six Finale Now Available on Yahoo! Screen. Will There Be Another Season?
|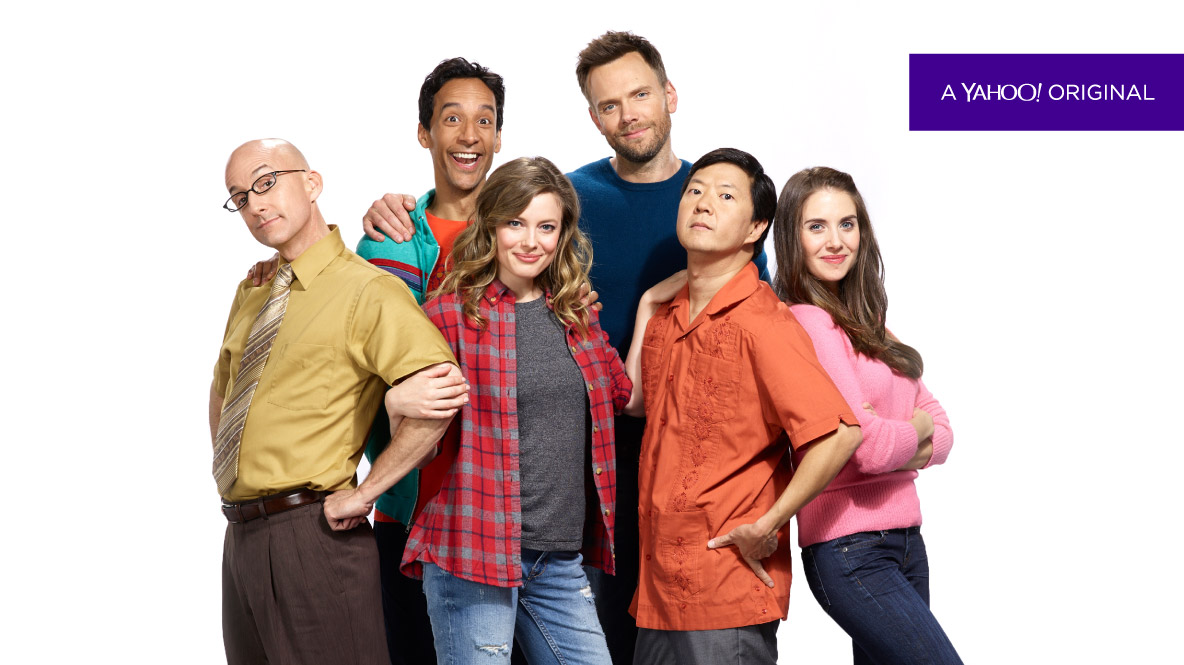 When Yahoo! reported that they were going to give Community a sixth season, everyone sort of curiously asked, "wait, since when does Yahoo! offer streaming functionality?"
But seriously, I would argue that it has been an extremely successful experiment, bringing Community's sixth season to Yahoo! Screen, as the general commentary has been that Yahoo! allowed the show's creators to do what they do best, write a comedy sitcom.
Last night, the final episode of season six of Community became available to stream instantly on Yahoo! giving immediate access to anyone with an internet connection to the finale. The title was rather fitting: "Emotional Consequences of Broadcast Television."
Now the lingering question. Will there be another season of Community?
Yahoo! nor Community's creators have commented as to whether or not the show has been renewed for a seventh season. While it seems likely that Yahoo! would want to keep the success of this show going at full steam, it certainly has to be an expensive project, especially relative to Yahoo!'s other originals, Sin City Saints and Other Space.
When asked a few weeks ago, the show's star Joel McCale was asked about a seventh season, and how likely that would be. His response below:
I don't know. That is to be determined because all of our contracts are up and we don't know. We just don't know … Some of the people have gone on and done their own shows, they've done pilots, and we'll see if they get picked up. But I don't know if any of the cast who have done pilots if there's a clause that says they can or cannot do Community — I don't know. We'll see. I mean, if Yahoo can get the money together and people are available I think people would be willing do it.
Another rumor circulating, is that the show's creators are done writing for television, and that there is potential for a Community movie here in the future. The internet has been clamoring for a big "film finale" believing that the perfect way to close out the show would be through a feature film.
For now, you'll just have to patiently wait for any news on that front, but you CAN watch the finale below: