Comcast's New Skinny Bundle Streaming Service is Charging $18 For What Antennas Offer for Free
|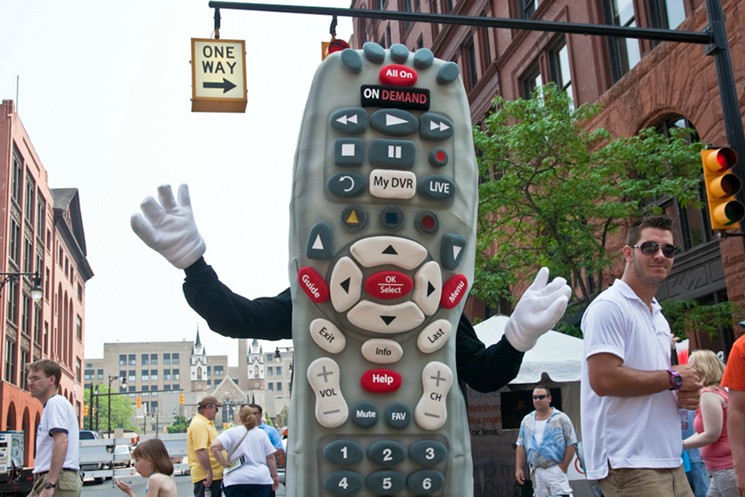 Comcast announced this week that they plan on rolling out their streaming service, 'Xfinity Instant TV' as an option for broadband-only customers. At our very first glance, it seemed like a pretty good deal, a live-streaming service for $18 a month, not bad right?
But once we actually looked into the offering, we noticed something funny. Almost the entirety of what they're planning on charging $18 a month for could be viewed free with an antenna. According to the WSJ, the antenna as an option is apparently a long lost TV option for many consumers.
Variety is reporting, 'Xfinity Instant TV' intro packages, the ones that are $18, will only include a handful of broadcast channels, and a few "freebies" like the Home Shopping Network, and CSPAN… So we're not exactly talking about getting access to ESPN, CNN, FX, or other more desirable channels for cord cutters, those will cost you at least $45 more a month, so basically the cost of your current cable television package.
Of course, we're aware that there are areas where some of these broadcast networks aren't available OTA, but for those people, Comcast already offers access to these networks through a standard cable box for less than $18 a month. And services like Sling TV have $20 packages that have a way better selection of channels without requiring any specific internet provider.
Another thing of note, this service is only available to Comcast internet subscribers, so you're already on the hook there as well. One positive thing here, though, is that this will include access to on-demand services, so certain TV shows and movies will be available through these streaming packages.
Check out the full pricing options below:
Sports and News ($30 per month): CNBC, CNN, ESPN, ESPN2, ESPN News, ESPNU, Fox Business, Fox News, Fox Sports 1, Golf Channel, MSNBC, NBC Sports, NFL Network and regional sports networks based on market.
Entertainment ($15 per month): A&E, AMC, Animal Planet, BET, Bravo, Comedy Central, Discovery Channel, E!, Food Network, FX, FXX, Hallmark Channel, History, HGTV, Lifetime, OWN, Syfy, TBS, TNT, TV One, USA, VH1.
Kids and Family ($10 per month): Cartoon Network, Disney Channel, Disney Junior, Disney XD, Freeform, MTV, National Geographic Channel, Nick Jr., Nickelodeon, NickToons, Universal Kids, TeenNick, TLC.
Latino ($5 per month): BabyFirst, CNN en Español,Cine Dinamita, Cine Latino, Cine Mexicano, Cine Sony Television, Discovery Familia, Discovery en Español, Galavisión, History en Español, Pasiones, Viendo Movies, Vme Kids.
Deportes ($7 per month): beIN, beINñ, ESPN Deportes, Fox Deportes, LAS, NBCUniverso, Univision tDN. (Telemundo, Unimas and Univision are provided when not included in the broadcast tier)
You're probably looking at this and thinking, for those prices, I might as well just keep cable, which is probably what Comcast is hoping for.