Binge Watching With Friends? Plot Guru is the Game You Need
|
Can't find much else to do on a Friday night with friends than binge watch season three of 'The Office?'
We've all been there.
If you're looking for a little something extra to spice these sessions of unscrupulous amounts of television, free-to-play Plot Guru might just be the mobile game you've all been waiting for. It's a pretty straightforward concept, as you spend time watching a select series from the app's menu, your phone turns into a live quiz game among friends, periodically asking a plot-related question. Everyone involved guesses what happens next, and scores are tallied at the end of the game.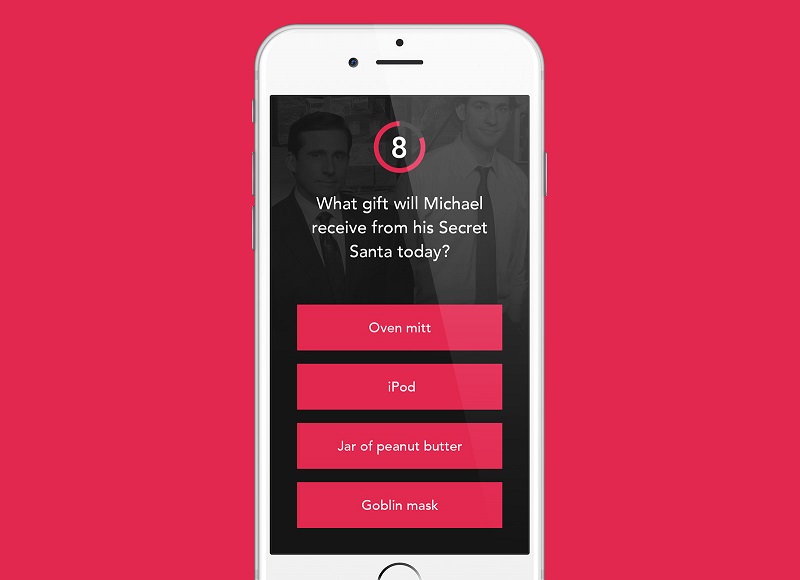 The best part about Plot Guru is how unobtrusive it is while watching the selected show. It doesn't feel like some major interruption that requires much attention, it simply adds a fun little competition, perhaps making it feel like we're all accomplishing something each time we spend five hours watching reruns of Doctor Who. Probably the last thing we need, a sense of accomplishment for binge watching television.
Plot Guru is free to download from the Apple App Store.
The creators have said they plan on developing an Android version as well, but as this is currently a small team, they wanted to release at least one side of the project for iPhones and other Apple devices to get the project out there.
Regarding where the idea came from, founder Justin Key: "So you're around the TV, the popcorn is popping, the wine is  being poured, and everybody is talking about what's going to happen next in the show, or what happened last episode. And so these sorts of discussions just sort of organically arose during our time watching TV together." His wife Lindsey then suggested: "What if we made a game out of this?"
Currently there are about 20 shows to choose from, with plans to release more into this library as well. The authors have also commented they intend to eventually crowdsource content in order to scale the offerings within the app.