Aziz Ansari Netflix Original 'Master of None' Premieres Today
|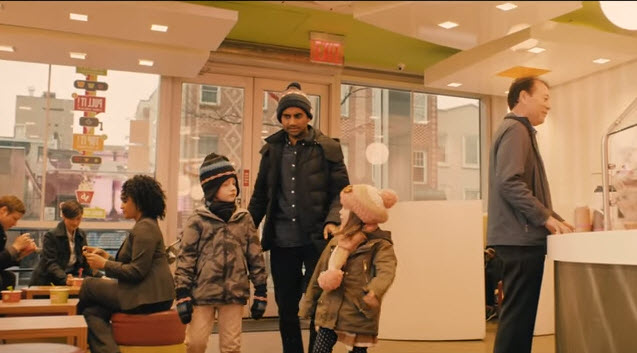 Netflix and Aziz Ansari have partnered on a few great projects as of late, most notably his stand-up specials exclusively streaming through the service.
But today, Netflix released 'Master of None' an Aziz Ansari dramedy, giving subscribers access to the entire first season, just in time for a weekend binge watch. The show follows Ansari's real life exploits in fiction format with of course the casual comedy that surrounds us all in daily life. Following what are apparently his early years trying to make it in the world of comedy, 'Master of None' addresses the challenges of hitting those precious late 20s and realizing the previous few years of life have been aimless.
Watch the show's trailer below:

The series also features some fun facts, specifically Ansari's actual parents starring, and a lot of casual cameos for those following the comedy industry close enough to recognize some faces.
The show has been met with incredibly positive critical appreciation thus far. The mundane feeling of the series, mixing both the hilarious and the more dramatic elements of "trying to just make it" produce an enjoyable series that a large portion of the Netflix demographic should find enjoyable. The show thus far feels incredibly true to real life, which seems like it was Ansari's objective the whole time.
Stream all ten episodes now on Netflix.