Amazon Prime Video Just Released the Coolest Feature Yet
|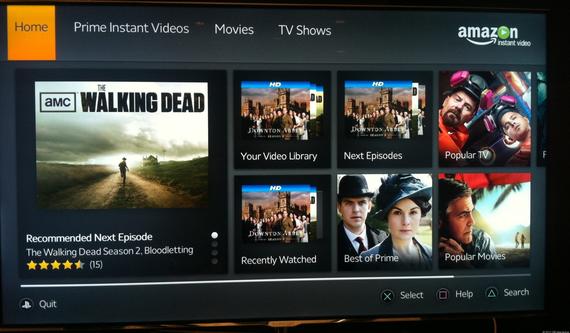 This has always seemed like a no-brainer feature to us, but we're probably drastically unaware of the technical hurdles required to make it possible.
Sign up for a free trial of Prime here
Amazon Prime Video announced this morning that their service will have the option for mobile users to pre-download movies and TV shows to their devices and stream them in offline mode. Holy crap, right?
How many times have you wanted to use one of your streaming accounts like Netflix, Hulu, Prime or HBO Now and wanted to stream it in offline mode like on a long road trip, flight or while staying in a remote location? Amazon's latest move should hopefully put pressure on competitors to make similar moves and we fully expect additional services to make this standard functionality. 
You'll also notice a small change, as reported by The Verge this morning, that Amazon Prime Instant Video will no longer use the "instant" instead just going by "Amazon Prime Video." 
Offline mode will start with a slow rollout, specifically making only a select few titles available, including Amazon originals such as 'Transparent' and 'Bosch.'
So why doesn't Netflix offer offline streaming? Well this is where things get interesting. It's apparently really complicated between Netflix and content owners as to just exactly how Netflix is able to distribute content. Offline mode quickly changes the classification of the titles making the contracts more difficult to navigate.
Our take: these types of bold moves from lesser utilized competitors put a lot of pressure of Netflix, as they certainly have learned recently how heavy is the head that wears the crown. Between losing rights to major content, competing on streaming original shows, and having to compete against a massive tech giant such as Amazon, competition is only going to get tougher.