Amazon Prime Original 'Mad Dogs' Now Streaming – The Early Reviews
|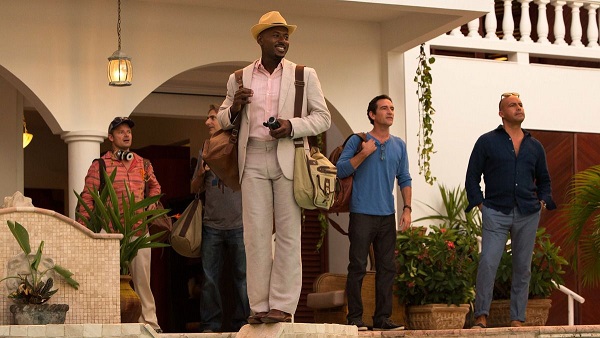 Based on a similar British drama, Amazon's 'Mad Dogs' first season released this weekend, giving subscribers to the service access to watch 10 episodes of the show.
A dark-themed crime show, 'Mad Dogs' doesn't shy away from angles of humor, but the seedy underbelly of the show certainly revolves around the harsh reality of the situation the cast finds themselves absorbed within.
The series premiered its pilot episode a while back, but was ordered for a full season, following Amazon's current strategy of testing a pilot episode with its Prime subscribers before ordering an entire season.
The reviews of 'Mad Dogs' have been mixed thus far, with most comments focusing on the show's attempts at taking itself very seriously but sometimes failing to do so. The series has thus been applauded for being extremely entertaining, at least. In other words, this one might win some mass appeal points. While shows like 'Transparent' have been critical darlings, sometimes it's just fine to make a fun crime drama that isn't ultimately trying to break any new ground. Now the question remains whether or not the show was trying to extend itself beyond that.
You can watch IGN's exclusive trailer from earlier in 2015 here: