Amazon Pilot Season is Almost Upon Us, Here Are The Eight Shows Getting a Shot
|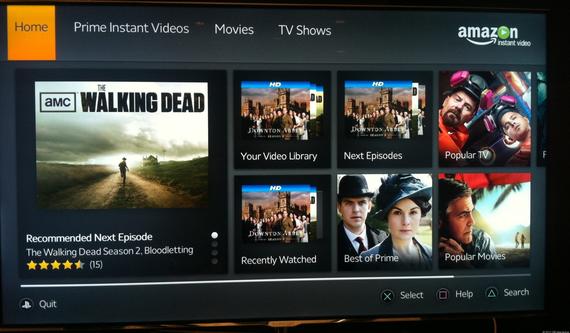 Amazon has just released the list of its eight new original shows coming to the streaming service for pilot runs this June, and we've got the list of the shows below.
The Last Tycoon
The Interestings
Sigmund and the Sea Monsters
The Curious Kitty and Friends
Jazz Duck
Morris and the Cow
Toasty Tales" and
Little Big Awesome
'The Last Tycoon,' 'The Interestings,' and 'Sigmund and the Sea Monsters' will all be live-action series, with the remaining shows being animated series. There is definitely a major focus here as well on childrens' shows with six of the eight pilots being aimed at keeping those little children of ours staring at devices. We're guessing we'll likely see an increase in the amount of time each day kids are spending streaming TV if more and more shows become available.
'The Last Tycoon' will be focused on father/son drama in Hollywood as their difficult relationship and struggle for power will be the focus of the series.
'The Interestings' is more of a coming of age story, with a group of teenage friends growing older together and having every part of their relationships tested.
Most important of note, if you happen to enjoy one of the pilots when the launch in June, Amazon is closely watching viewership numbers and global sentiment of the shows, meaning the more people that watch a pilot or comment positively about it, the more likely it is the show will get picked up for an entire series.
Amazon has jumped head first into the original television game, with plans to spend hundreds of millions of dollars on purchasing original shows to keep their Prime Video subscribers happy. The service just recently announced that they will offer Amazon Video as an independent, and less expensive, option for those less interested in Prime two-day shipping membership.
Still no word about a possible Amazon Prime on Apple TV debut though… but we're still holding onto hope.