Adam Sandler Netflix Original 'The Ridiculous 6' Review
|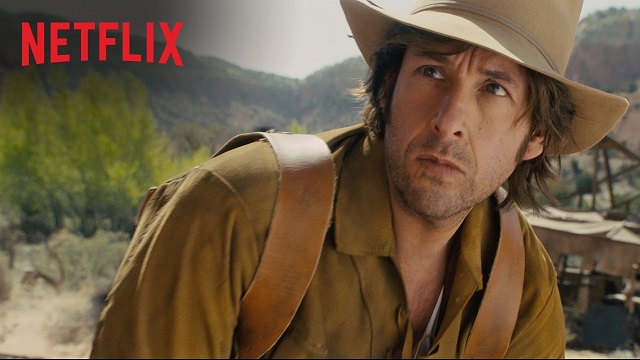 Adam Sandler was my favorite actor by far when I was in middle school. 'Happy Gilmore' and 'Billy Madison' will always have a special place in my heart for as long as I live, even if perhaps they don't stand the test of time. I choose not to rewatch them as to not affect the fantastic memories of seeing them at least a dozen times each before I had a driver's license.
But now? Adam Sandler's films just haven't been able to strike that same magic with me over the past few years, and while some attempts at more serious roles have certainly been decent, the comedy has grown tiresome for me.
But maybe that's ok, maybe I'm not supposed to enjoy 'The Ridiculous 6' and don't fall underneath the target demographic. Netflix isn't dumb with its data, and while a few original shows haven't performed as well as others, it's clear they're casting a large net to capture the attention of as many of their subscribers as possible. In other words, it's not Netflix's job to keep churning out 'House of Cards' or 'Orange is the New Black'-style shows. There's room for dumb comedy and that's what 'The Ridiculous 6' is.
With rumors of offended cast members walking off set, and a bunch of complaints from other early reviews, our expectations were relatively low. And that probably helped a bit, because we didn't think the movie was as terrible as other critical counterparts. It's certainly one of the better Adam Sandler films as of late, which isn't making a strong case to immediately drop everything and go watch it. Sure, you'll roll your eyes plenty of times and certainly find some of the jokes about as funny as a fart, but it's a quick and painless viewing of a simple-minded comedy.
Netflix has a major deal with Sandler to create up to four original movies for the streaming service, so we're prepared for a handful more of these films. We're not sure this is going to be any groundbreaking development for the Netflix brand, which has prided itself on quality originals, but they have the data to likely back these decisions up.