A Punisher Original Marvel Series on Netflix? The Internet Certainly Wants It
|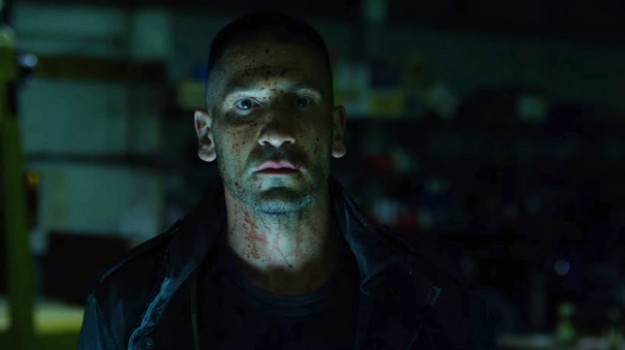 With the recent premiere of 'Daredevil' season two on Netflix, the world was introduced to the newest iteration of Punisher, one of the most enjoyably complicated Marvel characters, and an interesting juxtaposition to Daredevil himself.
So it should come as no surprise as Punisher, performed by Jon Bernthal, was one of the most rewarding elements of the new season of Daredevil, thus it seems fitting that the internet would start calling for the standout character to get his own original series.
A petition has started on Change.org to help signal the demand, and here's hoping that Netflix is watching. It's staring at humble beginnings right now, as not very many people have pledged their support yet, but as we've been monitoring social media trends since season two's premiere, there has been plenty of commentary about Punisher, and wanting to see more of him.
The Punisher should have his own series @netflix

— Bianca (@biankeydoodle) April 4, 2016
#DareDevil done. What an awesome season!!! Now #Netflix and #Marvel we need a Punisher season

— David Morgan (@DavidMorgan89) April 4, 2016
I really hope Netflix gives The Punisher his own show :/

— MarcosMcCaughey (@MarcosMcCaughey) April 4, 2016
Netflix and Marvel have already shown this relationship to be quite fruitful, with 'Daredevil' being a major win, 'Jessica Jones' being great, and a growing excitement for 'Luke Cage' which is coming this fall. It wouldn't seem unreasonable for Netflix to want to keep this streak going, and Punisher seems like a great fit for the streaming service's current superhero catalog.
Regardless, if you're hoping to see Punisher get his own series, it certainly doesn't hurt to sign the petition or get vocal on social media.
What are your thoughts? Let us know in the comments below.
(h/t Reddit)