6.7 Million People Watched the 'Orange is the New Black' Premiere in the First Three Days
|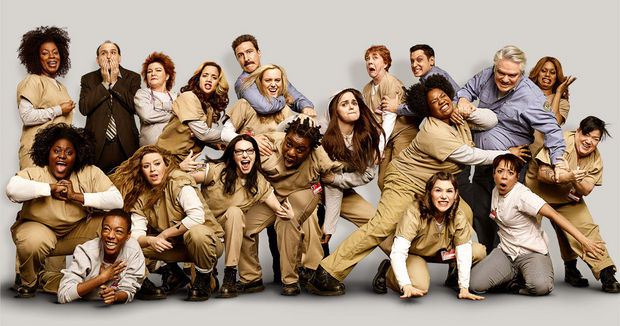 Netflix has never been one to share their viewership numbers. And at the end of the day, while viewership is important, Netflix is far more concerned with bringing in new subscribers and retaining existing ones.
But Nielsen, who most commonly collects data on live television, has started recording data on Netflix and other streaming service usage, is releasing some interesting numbers about the service.
As a bit of a coming out, Nielsen released data on one of Netflix's bellwethers, 'Orange is the New Black.' They reported that nearly seven million people tuned in to watch the show's premiere within the first three days of it being released on Netflix. For reference, this would put 'OITNB' in the top three ranking of most watched cable television shows.
Netflix likely will not comment on these numbers, but it will be interesting to follow along with Nielsen and other data collection companies that begin trying to establish accurate data around the oft-cagey streaming service. Will Nielsen reporting on their numbers force Netflix to perhaps release more of their own metrics or will they let the third party data companies own the space, leaving a bit of mystery.
Television networks and competing streaming services will likely be interested in this data, and of course media reporting will escalate as these never before seen metrics are fascinating. NBC executive Alan Wurtzel famously said earlier this year that Netflix is not "a threat" to major television networks, citing numbers from another data provider. Netflix was quick to state that the numbers were wildly inaccurate, and reiterating their lack of interest in providing any insights into their viewership.