2018 Cord Cutting Guide to Streaming NFL Games Online
|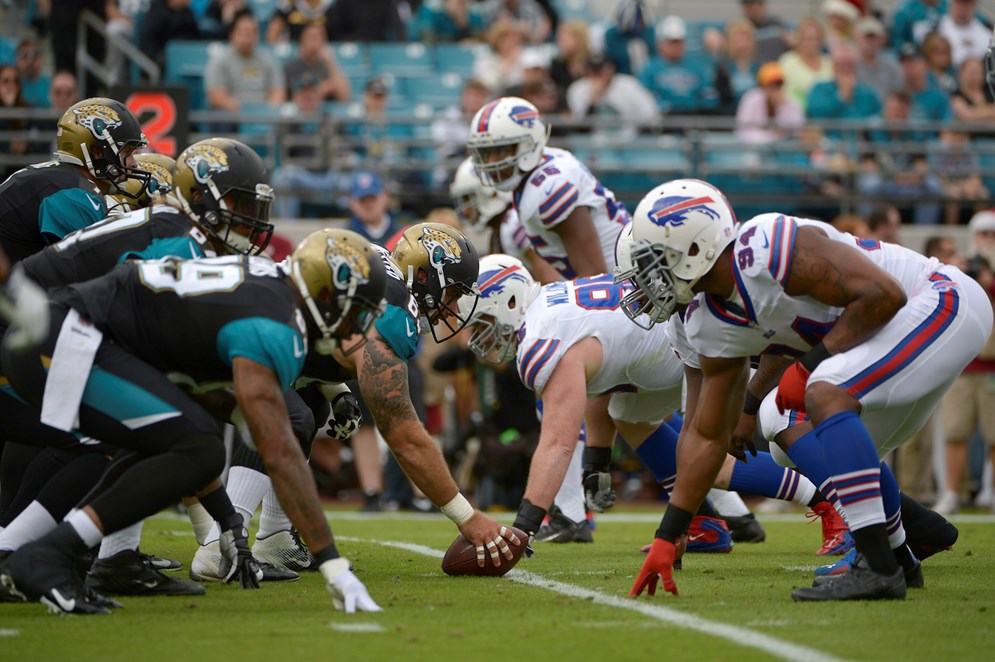 The 2018 NFL season is almost underway, so we thought a current guide to streaming NFL games online would be useful for those of you without cable. 
First, it has been a long time coming, but it does seem like the NFL is ready to make the plunge into focusing on offering ways to stream most NFL games. But we have to say, it is still quite confusing. There is no single digital streaming service that will get you full access to every game online, but below you'll find the best ways using two or three services.
For example, Thursday Night Football, which was available on Amazon Prime last year and Twitter the year before, is currently not streaming through any online-only services. Instead, you will need access through one of the broader streaming services, which we will list below.
Here is your 2018 guide to streaming NFL games online:
How to watch RedZone online
Currently, there are two main options when it comes to watching the RedZone channel online.
Sling TV – Sling offers a great introductory package for all cord cutters. $25 bucks a month gets you access to dozens of channels, and you can add RedZone to this package for a few extra dollars a month. For those of you who are interested in enjoying RedZone as well as your other favorite channels (NFL Network included), this is a great option.
Fubo TV – If you're more interested in live sports all-around, Fubo TV might be your best option. They started as a service that aimed to bring more international sports to US viewers has expanded into a fantastic experience for streaming RedZone as well as local TV networks.
How to stream local NFL games online
If you're looking to stream your favorite team online and you're "in market" (more on out of market below), you can use the following services to get full access to channels like NBC, FOX, and CBS.
Hulu – By far the best all-around option for streaming NFL games online is Hulu. They offer local broadcast streams of NBC, CBS, and FOX in most major markets, meaning you can get access to your team's game online. They also start as one of the cheapest streaming services (their new Hulu Live is amazing), and have tons of other great channels you can stream live as well for both live sports and other TV shows. Hulu also comes with ESPN, which is a huge plus for Monday Night Football.
Fubo TV – Fubo does a great job streaming local networks as well. You can get full access in dozens of major television markets to local networks (and don't forget RedZone and NFL Network). They DON'T have ESPN, which is kind of a bummer, but nonetheless, their access to local networks is tough to beat.
How to stream Monday Night Football and Thursday Night Football online
We have written some handy guides for both Monday Night Football and Thursday Night Football online here.
But like the above, here are your best options
For streaming Monday Night Football on ESPN:
Hulu
Playstation VUE
AT&T TV NOW
For streaming Thursday Night Football on the NFL Network
For streaming Thursday Night Football on FOX
Hulu Live
Fubo TV
Playstation VUE
AT&T TV NOW
How to watch out of market NFL games
Let's say you live in California, but you want to stream a game that is currently only showing in the Texas market. Impossible, right?
Not anymore! If you're familiar with VPN services, you can set your home "location" to anywhere in the world, and it will allow you to use your favorite streaming service to stream out of market NFL games. We have tested several VPNs and our favorite is NordVPN, which we fully recommend. You can try them out here:
How to stream games that are on CBS
If you just want to watch games that are on CBS, they have their own (and super cheap) streaming service. For about $6 bucks a month, you can get Paramount Plus, which gives you streaming access to all their shows, NFL games, and a back catalog of most of their content.
What are the best ways to stream your favorite NFL team's game online?
Here you can find specific guides to how to watch your favorite NFL team's game online, broken down by each team. 
| | | | |
| --- | --- | --- | --- |
| AFC NORTH | AFC SOUTH | AFC EAST | AFC WEST |
| NFC NORTH | NFC SOUTH | NFC EAST | NFC WEST |
The 2018 NFL season is shaping up to be an exciting one. While the preseason has probably created more questions than answer for most teams, at least we know that we're in for a wild ride this season. Will the Patriots make it to the Super Bowl again? Will the Seahawks even break 8-8? How many wins will the Browns have this year? We can't wait for opening NFL weekend to start!